Cloudy tea in the sunny summer?
Summer is here!  Cloudy Ice Tea
If you have not visited us at the Sarasota downtown Farmer's Market on Saturday mornings, we have had some stunning teas available.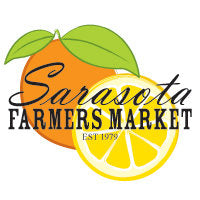 White Mischief – a beautiful China tea which is flavored with Guava,
Cochin Masala Chai – a very traditional, authentic chai which has superb iced,
Selby Select – another bush tea honoring Selby Gardens with juicy orange peel and a creamy finish ($1 off in August at our online shop),
Organic Strawberry Smile – strawberry, lychee, rosehips, and jasmine blended to perfection with a Sencha-style green tea. (also $1 off in August at our online shop)
Every week we brew three teas and make them available for samples or for sale iced to beat the heat as you shop locally.
If you are making iced tea using our premium loose leaf teas, do not be alarmed if your iced tea goes cloudy.  This is a natural occurrence due to the high flavonoid/polyphenol levels in the tea. Your tea will still taste delicious!  Don't worry about cloudy ice tea.
Happy sipping, and don't forget to 'sip locally.'
Cheers,
the tea lady
Local Tea Company
Local Tea Company promotes local products and services, protects local environments, and celebrates local treasures. Great things start at the local level.  Therefore, it is no surprise our motto is "Sip Locally."
Three times more money is injected into the local economy when people buy from local businesses rather than national chains.  Local businesses put their money back into the local economy.  Above all, both employees and vendors contribute to a cycle of support that strengthens a community.  Sip Locally.
Our locally inspired, loose leaf teas celebrate Sarasota.  For example, our most popular tea, Selby Select, is inspired by Marie Selby Botanical Gardens.  In addition, Selby was our home base from 2007 until 2016.  We have created teas celebrating other parts of Selby Gardens, including our Little Monkey Fruit Tea and our Secret Garden Green Tea.
Sip Locally
Other locally inspired loose leaf teas include…
We created a tea for the Edison Ford Winter Estates in Fort Meyers.  You will love the sweetness of our Edison Ford Fruit Tea.  Local Tea Company organized the Celebrating Sarasota Collection of Teas.  We are working on more clever creations of loose leaf tea blends.
Join us in practicing "Sip Locally" throughout our community.  We love Sarasota, and we love sharing our community with the many visitors we meet every day.  In conclusion, we appreciate all the support, and we will continue working hard to contribute to our local community.