Blog
Cochin Masala Chai
January is National Hot Tea Month, and all over the country, we are experiencing some chilly weather, even here in Florida.  As everyone is much more appreciative of the benefits of drinking a nice hot cuppa, I can think of no better way to celebrate hot tea month than drinking the hottest of teas, Masala Chai.  Here is a post Time of the Year for Chai Tea.
Chai
Chai is the generic word for tea in much of the World. The British adopted the word as slang, and 'cha' or 'char' became the meaning of a teacup.   So what is true Masala Chai?
This beverage from the Indian subcontinent is made by brewing tea with a mixture of aromatic spices and herbs.  The traditional process of making chai involves actively boiling the tea leaves over sustained heat with spices.  While there are many variations of preparation today (some not too good either!), there are four components that remain true to chai tea's original idea.
Strong black tea, usually Assam, but can be Ceylon. The loose leaf tea is strong, so spices and sweeteners do not overpower the flavor.
Sweetener, usually white sugar, palm, or coconut sugars. A large quantity is required to bring out the flavor of the spices. You can use honey or agave also. Condensed milk can be used, which also adds sweetness.
Milk, usually whole milk for richness, but alternatives like Soy can be used. 1/4 to 1/2 parts are required.
Spice, usually warm spices such as cardamom, cinnamon, ginger, star anise, peppercorn, and cloves, with cardamom being the predominant flavor. Other possible additions are nutmeg, rose, licorices root, almond, and saffron.
Cochin Masala Chai
At Local Tea Company, we offer an outstanding Cochin Masala Chai, authentic and gives a warm traditional flavor. It bears the name of a busy port, which also has a long history in trading spices. We like to drink it without anything added and have been sampling our chai in the Tea Room at Selby Gardens, and probably one of these Saturdays at the Sarasota Farmer's Market.  Go ahead and try the different options and see which one you like the best.  Then put your feet up, stay warm with a cup of Cochin Masala Chai and celebrate Hot Tea month!
Cheers,
the TeaLady
Hot Tea Month
Happy New Year and Happy Hot Tea Month!
January is National Hot Tea Month and also the height of the "cold and flu season." So what can you do to help prevent coming down with the cold and flu?
Drinking hot tea is sure to help you stay healthy.
Research
There is plenty of research that indicates that theanine, an ingredient found naturally in tea, supports the immune system. A cup of tea contains an average of 20- 25 mg of theanine, and drinking at least five cups per day will boost your natural resistance to infections.
Tea also contains flavonoids, which are naturally occurring compounds known for their antioxidant properties.
Antioxidants
Antioxidants work to neutralize free radicals, which scientists believe damage elements in the body and contribute to many chronic diseases.
There is also a herbal tea with great properties in the war against cold and flu: Zingibar officinale, the tart, knotty spice we know as ginger. The oils in ginger will create warmth in your body, help fight infection, and ease nasal and chest congestion. Ginger root makes a tea with nice clean notes and, of course, the familiar hot finish! Anti-inflammatory properties also make ginger a good sore throat remedy. A touch of honey or lemon makes an even more soothing tea when you are feeling unwell.
Why not go for a double dose of prevention and combine ginger with your favorite black tea or green tea such as Nilgiri or Pinhead Gunpowder. This is an invigorating infusion. I like to infuse the ginger root first (it needs at least 10 minutes of steeping) and then add to the prepared tea. If you live in a warmer climate like Florida (where we hardly notice it is winter!) and really do not want to drink hot tea, try serving this combo iced. It really is delicious.
Local Tea Company offers a wonderful dried ginger root from Thailand and an Organic Fair Trade Chamomile from Egypt.
Hot Tea Month
While drinking tea may not keep you from getting sick this season, it can certainly help your odds of staying healthy. So do something good for your body and enjoy a hot cuppa every day! Have a Happy Hot Tea month and stay well.
Cheers,
the TeaLady
Celebrating Sarasota
We completed our collection of teas celebrating the crown jewels of Sarasota. Check out our Celebrating Sarasota Collection of Teas. The line up includes Selby Select, Mable's Rose Rooibos Tea, Mote Beach Tea, and Van Wezel Anniversa-Tea. >> We have since replaced the Mote with Siesta Tea.
All four teas are naturally caffeine-free, packed in distinctively colored resealable bags to maximize freshness, and most importantly, they are DELICIOUS.  Here is a post about Five Reasons you will Love Rooibos Tea.
Here are the details, along with slogans.  We laughed at writing them.  The overall idea is – Sarasota, That's My Cuppa Tea.
Selby Gardens
Selby Select – Juicy orange peels and yogurt pieces blended with rooibos for a dreamsicle finish. Created to honor Marie Selby Botanical Gardens, a tropical oasis of orchids and other epiphytes. "Selby Select, because you can't steep an orchid."
Ringling Museum
Mable's Rose Rooibos Tea – Rose petals and cherry blossoms infused in rooibos bursting with flavor. Mable Ringling created her beloved rose garden before starting on Ca d'Zan, the one of a kind estate at the John and Mable Ringling Museum of Art.  We pay tribute with this tea to this mysterious woman. "Mable's Rose Rooibos Tea, if you liked John's house, you'll love Mable's tea."
Mote Aquarium
Mote Beach Tea – an exotic mix of fruits and herbs including rosehips, apple, hibiscus, pineapple, and coconut for a tropical infusion. Created in honor of the research conducted at the Mote Marine Laboratory. "Mote Beach Tea, so delicious you'll be jumping with our dolphins."
Van Wezel Performing Arts Hall
Van Wezel Anniversa-Tea – a rooibos with red and black currants for an amethyst inspired brew. This season marks the 40th year of fabulous performances at the Van Wezel Performing Arts Hall, our gem by the bay. "Van Wezel Anniversa-Tea is one hot act that's also great iced."
At Local Tea Company, our motto is 'Sip Locally.'  We are committed to three core principles; promoting local businesses, protecting local environments, and celebrating local treasures.  In conclusion, visit Local Coffee + Tea at Siesta Key Village, Selby Gardens, and every Saturday at the Downtown Farmer's Market in Sarasota.
Support your local treasures and celebrate Sarasota, one cup at a time.
md
The Tea for me?
"What is your favorite tea?" and then, "What is the best tea for me to drink?"
These are two questions I am asked often when sampling tea at the market or Selby Gardens. I find it extremely fascinating to explore and chat about people's different tastes and enjoyment when drinking a cuppa—some thoughts to share on this often complex pastime of drinking tea.
My usual answer to the first question, "What is the best tea for me to drink?" is quite simple, the tea that you like the best!
Green Tea
For me, Green Tea is simply the best tea because of the powerful health benefits associated with drinking green tea. The truth of the matter is that if you really don't like green tea, the chances are that you will not drink a sufficient quantity of green tea to achieve the promised healthy enhancements.
Rooibos Tea
If you prefer a Rooibos tea, then you should drink it because you are certain to drink much more of it. And you will benefit from the high antioxidant levels and the unique combination of vitamins and minerals found in Aspalathus linearis. You may prefer a combination of botanical tea and herbals or, indeed, all herbals. Each tea offers unique health benefits and unique flavors, and only you can decide the one you like the best.
Now the second question, my favorite tea, has become quite complicated. I have many favorites and drink different teas at different times of the day.
Loose Leaf tea
As an Orthodox tea lover, I almost exclusively drink loose leaf tea. I love the taste of Camellia sinensis in all its wonderful forms and natural flavors. I do not need the addition of fruits, flowers, or added flavors to make tea more palatable or enjoyable because, to me, they mask the true flavor. And I want to taste the true flavor of loose leaf tea. Why only loose leaf tea? See Think Out of the Bag.
That does not mean that I will not drink or appreciate a finely blended tea with quality ingredients such as our Goji Green or Earl Grey (thanks for snapping the fab pix, Alexis Z), both perfect for afternoon tea. Also, see my post on Early Grey. Are you Spellbound?
I am now much more sensitive to caffeine and find I must stop drinking true tea around 5.30 pm; otherwise, I find myself enjoying my tea all night long!
This has meant a shift to herbals for that time frame. Like Rooibos, Naturally, caffeine free Organic Honeybush fits that niche perfectly for me because of its soothing and calming qualities.
Since I have been sampling tea to so many tea lovers each week, I realized that no two people are alike regarding their taste in tea. Selby Select is by far our best selling tea, and people absolutely love it. However, some people do not care for these amazing Rooibos' flavor, no matter how high praise.
MY POINT IS? There is a favorite tea out there for everybody. There is no good excuse for not drinking tea. As I have said before, please find what you like and drink lots of it.
Cheers,
The Tea Team
Think out of the Bag
You may have noticed our new mantra, "THINK OUT OF THE BAG." We have tried it on for a few weeks and think it may be time to provide some details about what we are trying to do at Local Tea Company.
During the course of a typical week, we sample teas to many visitors at Selby Gardens and the Downtown Farmer's Market here in Sarasota. We talk tea and find many tea drinkers thrilled to engage us with their favorite tea tales. Yes, we love our job.
It comes as no surprise that many people use teabags. But shocking is how many people have never tasted loose leaf tea. Sad to think so many people are missing out on the wonderfully unique experience of loose leaf tea.
And so, "THINK OUT OF THE BAG" our campaign to encourage people to choose loose leaf tea in place of tea in tired old bags. The subheading is, "Loose leaf tea is fresher, hipper, and just darn better for you." We intend to convert teabag users to loose leaf tea drinkers through tasting, educating, and advocating loose leaf tea one sip at a time.
There are several reasons to choose loose leaf over tea bag tea, and we offer them here. If you, our fellow tea lovers, have other reasons we failed to mention, please share…
TASTE
There is absolutely no comparison. Most bag tea is the lowest tea grade (dust or fannings) that comes out of the production area. There are some exceptions, but generally, the tea is very small particles and holds little flavor. Every step in the processing of loose leaf tea is designed to enhance the flavor and taste.
QUALITY
There are also some exceptions, and just because you buy loose leaf tea does not mean it will be of excellent quality. We and all of our fellow tea enthusiasts search for teas with exceptional freshness, quality, and taste, and you should too. We call this our "tea journey." Loose leaf tea allows you to examine, smell, listen, and sample for maximum quality.
VALUE
Despite what you may assume when first exploring the loose versus teabag conundrum, loose is more economical. Teabags are created for one-time use! Nearly all loose leaf tea varieties should be steeped at least twice, and some loose leaf teas can be steeped many more times. Work out the math, and you will be surprised how little loose-leaf costs you per cup.
SOCIAL
Loose leaf tea is perfect for brewing a pot of tea to share with others, the starting point for a meaningful conversation. Offering a cup of properly steeped loose leaf tea is a wonderfully kind gesture, hard for anyone to refuse.
ECO FRIENDLY
Just think how much packaging and bits of string you would save!
HEALTH BENEFITS
Whilst you may still gain some health benefits from tea bags, you will gain many more from loose leaf tea. My theory is that you will like the taste better and want to DRINK MORE, giving yourself the gift of good health.
Lastly, and for us, one of the most important reasons to drink loose leaf tea is the sheer enjoyment it brings into your life. Brewing a pot of tea for one is relaxing and contemplative, watching such majesty. Sharing a pot of tea with a friend is a nod to a more civilised era. The leaves gracefully dance in your pot and tantalize your taste buds with their fresh and fragrant bouquet.
Make time in your life for loose leaf tea and join Local Tea Company in helping all tea lovers to "THINK OUT OF THE BAG."
Cheers,
the tea lady
Van Wezel Anniversa-Tea
This week we launched a signature rooibos tea for the Van Wezel Performing Arts Hall. Van Wezel Anniversa-Tea celebrates 40 years of fabulous performances at the Sarasota landmark by the bay.
On Wednesday evening, the lineup of this season's performers was announced.  In addition to a signature dessert by Michael's On East and our stunning Rooibos blend with black and red currants. Tony Bennett is the big star headlining the 40th Anniversary party on January 5th.
Local Tea Company samples and sells this tea at performances this season.  We will serve the caffeine-free tea at selected events for sponsors and patrons. This tea is available at our shops in Siesta Key Village and Selby Gardens, on Saturday mornings at the Downtown Farmer's Market, and online at www.LocalTeaCo.com
The Van Wezel Anniversa-Tea is the second in our "Celebrating Sarasota" series.  The other tea is also a rooibos, our best selling Selby Select and honors  Marie Selby Botanical Gardens. Here is a post about Five Reasons you will Love Rooibos Tea.
The response to the iced version is very positive.  However, it's hard to compete with cold pinot grigio on a gorgeous summer evening at the bayfront. Special thanks to Julia Mays for spreading the word all evening long.  In conclusion, thanks to the entire team at the Van Wezel, who quickly put the details together.
Cheers,
md
Cloudy tea in the sunny summer?
Summer is here!  Cloudy Ice Tea
In case you have not visited us at the Sarasota downtown Farmer's Market on Saturday mornings, we have had some stunning teas available.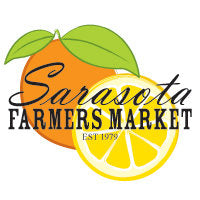 White Mischief – a beautiful China tea which is flavored with Guava,
Cochin Masala Chai – a very traditional, authentic chai which has superb iced,
Selby Select – another bush tea honoring Selby Gardens with juicy orange peel and a creamy finish ($1 off in August at our online shop),
Organic Strawberry Smile – strawberry, lychee, rosehips, and jasmine blended to perfection with a Sencha style green tea. (also $1 off in August at our online shop)
Every week we brew three teas and make them available for samples or for sale iced to beat the heat as you shop locally.
If you are making iced tea using our premium loose leaf teas, do not be alarmed if your iced tea goes cloudy.  This is a natural occurrence due to the high flavonoid/polyphenol levels in the tea. Your tea will still taste delicious!  Don't worry about cloudy ice tea.
Happy sipping, and don't forget to 'sip locally.'
Cheers,
the tea lady
Holy Basil Tea
At our booth at the Downtown Sarasota Farmer's Market, someone asked for Holy Basil tea. I was not familiar with this tea and did some research that you may find interesting.
Holy Basil, or the Tulsi plant, is called 'Holy' and is an important symbol in the Hindu religion. Tulsi means "the incomparable one," and the plant is worshiped morning and evening.  No Hindu household is considered complete without a Tulsi plant.
Apart from the religious significance of Holy Basil, the plant has many medicinal benefits. In Ayurvedic medicine, it is termed "the elixir of life" as it promotes longevity.  In other words, the tea has antioxidants to boost the body's ability to fight nasty free radicals that can cause disease and aging. It is also an adaptogen that helps the body fight stress by balancing the mind, nerves, and emotions and maintains the respiratory tract's health.
Initially, I was curious why this customer wanted this tea.  I understood the importance of this tea when I learned about the spiritual nature of Holy Basil.  I am thrilled to know a bit more about another aspect of this beverage we love called tea.
Cheers,
The Tea Lady