Blog
Green Tea v Covid
If someone forwarded this email to you, you need your own! 
Click here to subscribe.  And if you would like to unsubscribe, click here.
Happy 2021 Tea Lovers
Tea always seems to be in the news, especially in the first part of the year.  After all, January is National Hot Tea Month, so we have been…drinking a lot of hot tea.  How about you?  What's in your cuppa?
Green Tea v Covid
Also, in the news, Green Tea fights Covid?  Really??  A research study from North Carolina State University says maybe.   While you are waiting for your vaccination, why not put some green tea in a teapot?  For an added boost, matcha!  We wrote about the many benefits of Matcha powdered green tea here, and Glynis shared a recipe for Matcha Green Tea Ice Cream here.  What tea is good for a sore throat?
Places
This is not news, but if you are ever near the Venice Airport, be sure to visit the SunCoast Cafe in the terminal.  Chef Tony braises his pork for 13 hours and then compiles the best Cuban sandwich in my world.  They serve our teas, but you really have to go for the Cuban with rice and beans.
The cafe is busy and always has reggae music playing in the open kitchen.  There is a Bob Marley quote on the grill hood, and people really do fly in from all over for lunch at the SunCoast Cafe.  You should too.
Tea Quotes
At the end of Dr. Doolittle, I found this quote and thought it was of special 'tea' interest.  The last line in the book reads…
"You know, there's always something rather attractive in the bad weather in England-
when you've got a kitchen-fire to look forward to…
Four o'clock!
Come along-we'll just in nice time for tea."
Hugh Lofting
Books
While we are on quotes, I loved 'Steal Like an Artist' by Austin Kleon, filled with quotes and inspirations.  Here is one I liked from Salvatore Dali, and if you are ever near Tampa, be sure to visit The Dali Museum.
"Those who do not imitate anything produce nothing."
Salvator Dali
Next on my list for 2021 is the Queen's Gambit novella by Walter Tevis.
Tea Pairing – I suggest Roasted Mate; all of our yerba mates bring out the cleverness in me and gives me a boost in the afternoon.
Green Tea Fights Covid? – Green Tea v Covid 19.  What tea is good for a sore throat?
Cremesh Coffee & Bakery – New Serving Partner in Bradenton
Green will Make you Happier (Guest Post by Tim Agnew)
Lights in Bloom at Selby Gardens 
Watching 
I did NOT know there was a remake of 'All Creatures Great and Small' when I mentioned James Herriot's book in my last Newsletter.  And, yes, I am enjoying the show very much!  The accent reminds me of another Yorkshire lass:):)  I'll let Glynis pair a tea in the next newsletter.
Listening – Podcast
The podcast LBJ's War is a bit dry but a welcome escape.  The last trip I took before the Pandemic was to Austin, Texas.  An unexpected connection to Austin Kleon, who also lives in Austin!  Anyway, we visited the LBJ Presidential Library, my only visit to any Presidential library.  Very cool.
Tea Pairing – Something sweet, probably Sweet Sin Rooibos (also ideal for Valentine's Day!) and probably iced tea or ice tea.
Listening – Music
I found Lloyd Cole on Twitter and have been listening to his Spotify Channel.  A blast from the past, I hadn't really thought about him or The Commotions in many years. East Lansing's most important musical duo, Kwi-J, introduced me to Lloyd Cole's music in the '80s.  Cole is now a golfer and maybe the next subscriber to GolfToons?  He sells his handwritten lyrics. I think?
Tea Pairing – I'm going with Pioneer Tea, a blend of citrus, eucalyptus, lemongrass, and sweetened with beetroot and carrot flakes.  Very unique, and so, also, a nod to Dali.
As always, your comments are welcomed, and thanks for your support.
Your Local Tea Team
Strange how a teapot can represent at the same time the comforts of solitude and the pleasures of company
Author unknown
Recently, we brought to your attention the Tea Cozy, and now we turn to the  TEAPOT!
Origins 
The teapot is a vessel for steeping loose tea leaves or herbal infusions.  Although the pot does not have as long a history as the leaf, its humble beginnings were also in China.
At first, tea was boiled in open pans.  Not until the Ming Dynasty did the idea of a covered pot became popular.  Those pots were small, and the tea was taken directly from the spout.  But they served their purpose well, keeping the flavor and allowing the steeping process to be repeated several times.  More about this later!
Towards the end of the 16th century, the Dutch started shipping cargoes of tea to Europe, and the teapot came along. The designs were mostly blue and white stoneware. Dutch potters started re-creating these designs, and by 1710, Germany began production in the Meissen factory, followed shortly after by production in France and England.
At that time in Colonial America, Boston became a center of silver production, which included the making of elaborate teapots. Two Dutch potters who settled in England established the pottery industry in Staffordshire, and it was some hundred years before they discovered the secret of making fine translucent pottery called porcelain. The teapot journey had begun!
In the eighteenth century, Josiah Spode is credited for creating the distinctive look of English China and famous names as Wedgewood, Worcester, Minton, and Derby.  All created such beautiful and elegant designs. Maybe you are lucky enough to have one in your collection!
Shapes and Sizes
Over the years, the size and shape of teapots have changed to suit tastes and fashions.  Now, of course, we can get any size or shape or material imaginable. From the finest china to stoneware to glass, basically, anything goes!  But which is the best style of the teapot?
I urge my customers to think carefully about their tea-drinking habits, as bigger is not necessarily better. The early Chinese method rings true for a reason. It seems that the majority of people, if they have a 6 cup pot, then they cannot resist making a full pot and maybe only take 1 serving!  You can stash the leftovers in the fridge for some Iced Tea (or Ice Tea.)
Whilst drinking that 1 serving, the remaining tea is becoming quite undrinkable unless you like major astringency! My advice is to make 1 serving and reinfuse the leaves for a second helping when you are ready, continuing till you have no flavor in your leaves…Multi-Steeping, not to be confused with Infusion Confusion.
If you were to decant the 6 cups of tea into another vessel upon completion of brewing, that would also be acceptable. The key is to gauge how much you will be drinking and brew accordingly. Choose a pot to match your drinking habits; life is too short to waste good tea!  Along with Life is too Short to Drink Bad Tea!
How to use a Teapot
How to make a nice pot of tea? In Yorkshire, they would say 'take the pot to the kettle and not t'other way round.'   Warming the pot is so important!  Place the leaves in this inviting environment and they start to release their aroma. Stick your nose in the pot and inhale deeply.
All teas vary slightly in weight.  The general rule is one teaspoon per cup, and I add 'one for the pot' because my mum always did!  Steep for the recommended time or your preference and TAKE TIME TO ENJOY YOUR TEA.  Enjoy the first cup, and when you are ready, re-infuse your leaves, and don't forget your tea cozy to keep the tea warm this time!
So, what's your favorite teapot look like, or what would you like it to look like? I invite you to have some fun with us on Pinterest.
Here is my favorite teapot from the Yorkshire Dales!  And we have a wonderful Pinterest Board, TeaPotty, with heaps of Teapots.  Enjoy!
Pu Erh Teas
When I got to work this morning (if you call going to Selby Gardens, sipping, talking tea all-day work!), I decided to crack open our Young Pu-erh.  Pronounced Poo-Air, a special broad-leaf tea, Pu'er tea takes its name from the Pu'er county in the Province of Yunnan of China.
This is not a tea I reach for often.  Maybe I should not call myself a dedicated tea drinker because of this.  Though I was given a newspaper article about an area called Menghai in China. NYTimes Jan 2009
Farmers and citizens got rich investing and selling the bricks of Pu-er tea produced in Menghai.  Some buyers promoted it as liquid gold.  When the value hit record levels, they dumped their stock and disappeared.  Now it is less than a 10th of the peak price.  The tea traders are no longer buying, leaving the farmers and citizens broke.
Pu er Black Tea
What is Pu er tea?   Let's talk about this tea that people are willing to pay huge amounts of money for.  Pu Erh goes through an additional oxidation process, much like composting, where bacterial and fungal fermentation occurs.  Many refer to it as pu erh fermented tea.
The tea can then be aged for many years.  Aged Pu Erh tea leaves are often compressed into cakes or bricks.  Then the tea is wrapped in tissue paper to absorb moisture. The bricks are left to mature in dark, dry places, enhancing the already earthy flavor.
Pu Erh is said to lower cholesterol, cure hangovers, help with digestive problems, aid metabolism, and is low in tannins.  Our Young Pu Erh at Local Tea Company is loose rather than compressed.  The flavor is very pungent and earthy. With a deep inhale, the tea smells like a compost heap and looks like tar.  So, I know it's going to be good for me!
How many Steeps?
I finish the first steep and continue with four more steeps.  The later steeps are better than the initial steep. I find a lovely sweet beet tasting dark golden liquor with the fourth and fifth steep.
By this time, late in the afternoon, I think Pu Erh should be brewed more often.  I should share samples with visitors to Selby Garden as well as the Sarasota Farmer's Market.  I'm not sure I would invest pots of money in Pu-erh, but it is definitely worth experiencing.  What a fascinating thing this drink is called Tea!
Cheers,
the Tea Lady
Earl Grey for Picard
"Tea, Earl Grey, Hot… and whoever this 'Earl Grey' fellow is, I'd like a word with him.."
-Jean Luc Picard, Star Trek The Next Generation
–
Life is too short to drink bad tea.
I like this quote.  When I went to find someone to attribute this quote to, I couldn't find anybody, so I'm claiming it for myself.  That may be right, wrong, maybe morally questionable, but the truth is, life is way too short to drink bad tea.  And there is no reason to drink bad tea when so many great options exist everywhere.  
Loose Leaf Tea
Perhaps the quote should be, "Life is too short to drink anything except loose leaf tea"  Loose tea is the better tea, fresher, and allowing for the best flavor, the deepest, resonant, complex, and any other word you can think of to describe the awesome flavor.  There are superb teas in bags or sachets. Seek them out and stop drinking bad tea.  The difference is immense.
Tea is an emotional beverage.  What other drink conjures memories, alters moods, and makes you a better person.  Yes, there is a similar quote, "Life is too short to drink bad wine," but tea is healthy and can be drunk every day.  And you should drink tea every day.  We all want to extend our time on this planet and get the most out of each day.  So drink tea and drink great tea.
Motivating?   I'm not sure. Perhaps I'm just trying to get to the end of this blog post. But how about this?
"Make the most of every day"  I won't try to claim credit for this adage, but if you are going to drink the world's most popular beverage after water, make the most of it and drink a great tea.  
Black Tea
Drink great black teas—a robust, strong Assam or Darjeeling with a splash of fresh almond milk or a rich cream.  Drink a great breakfast blend like our Organic Sarasotan Breakfast Blend, Or a mild, sweeter Nilgiri. Or, if you want more flavor, spicy chai might be the perfect option.  I almost forgot to mention Oolongs!  Especially our 'milky smooth' Dung Ding Oolong.
Green Tea
Drink great green teas—Froth a pinch of a matcha green tea, or gently steep a pure Organic Sencha.  Add a touch of flavor, maybe strawberry or goji berries, or any other subtle sweetness that brings out that cool wonderful green tea flavor.  Yes, white teas too. Drink them!
Rooibos Tea
Drink great rooibos teas.  This is wonderful in the afternoon when there is no fear of caffeine stealing sleep from you. When faced with solving a mystery, drink Rooibos, or Bush Tea is not only a lovely, mild flavor. Rooibos takes on other flavors like vanilla and orange peel (Selby Select) or Lavender or Rose (Mable's Rose Rooibos).  Drink Honeybush and Chocolate Honeybush, and the list goes on.  
Herbal Tea
Drink great herbal teas, peppermint, Yerba Mate, or hibiscus or tulsi.  I just saw this weekend that Roselle blossoms were available at the Sarasota farmers market.  They are they're blooming in Florida, and they make incredible tea as well as gorgeous jams and jellies.  Drink a fabulous chamomile tea from Egypt and dream of Cleopatra or floating down the Nile.
Fruit Tea
Drink great fruit teas.  Please share them with a young person.  Introduce a child to the joys of tea.  Start with the kettle boiling's anticipation, then take a moment to select a tea to fit the mood, watch when hot water meets tea leaves, and the flavors release.  This is called the 'Agony of the Leaf' what does it conjure in your imagination. Heat the mugs with hot water while you wait for all the flavor to extract, and then pour two mugs full and blow cool air over your brew.  
Start a young person on a tea journey, drinking tea as a part of a ritual, after dinner, before bed, in the morning, later in the day.  There are so many opportunities to drink tea. This 'Tea Journey' will last a lifetime, and you will be responsible for the very first steps.  
And then there is the perfection that is Mote Beach Tea or Little Monkey fruit teas.  Make a cuppa of either of these herbal gems before you go to bed. I promise you that your dreams will be finer, they'll be sweeter, and your sleep will be deeper and richer and better.  I can't promise that your dreams will come true, but a great cuppa tea can bring hope.
Share Tea
Share that idea with everyone, a life of sound sleep and fantastical dreams.  You are never too old to begin a 'Tea Journey.' And what a wonderful community to be a part of, drinkers of great teas!
Appreciate all that goes into a great cuppa tea.  Where the tea was plucked, how far it might have traveled, who else might be enjoying the same cup at this same moment.  How many years or decades or centuries have people been drinking this same tea. Or how much progress has been made in heating the water.  Before electricity, 200 years ago or 2000 years ago, how did they boil water? What was the mug like or bowl or the cup? There is much to consider in a simple cup of tea.
And be sure to steep your tea for the correct time.  Not too short, robbing yourself from a fully expressed cuppa.  And not too long, for the bitterness or astringency might distract from the beautiful flavors intended for you.  
Give Tea
Give the gift of tea.  Nothing can be so easy to share, so thoughtful, so considerate for either a tea lover experienced in drinking great tea or introducing someone to your favorite tea.  Tea elevates the idea of a gift to a new level.  Here is a post with 5 Things to remember when Gifting Tea.
Yes, I was hoping you could buy my teas, and we have plenty of options for you.  But find a new place to buy tea, a wonderful loose leaf tea. You will recall the moment later when you are drinking or serving this tea.  Tea comes with its own story. You have to be a bit creative about it. The story is available, and there is a joy to be had.
Serve a great cuppa tea in a fine piece of China, in a cup that needs a saucer.  Please take a moment and make it special. You will enjoy the experience even more or help someone else feel special.  That's where this big thought started, with living your life to the fullest. Life is too short and so find the moments, the joys to extract a bit more than you may have expected.  Surprise someone, delight them. Give that gift or treat yourself. You deserve it.
So drink up. Life is too short to drink bad tea.
Local Tea Company
Matcha Powdered Green Tea
We are very excited to feature two very special teas on the Local Tea Company menu, both are Matcha powdered green teas.  We have a ceremonial grade matcha and an organic matcha, both in 30 gram tins.
Matcha Green Tea
There is no tea that is as celebrated or as famous as Matcha (powdered green tea). The tea first appeared in Japanese tea manuals sometime during the 12th century, making it one of the country's most ancient varieties and used in the Japanese tea ceremony for centuries. It was believed by the ancient Japanese that tea was a gift of the heavens and held great restorative and spiritual power on earth. The development of the tea ceremony or Chanoyu began as a way for people to show and appreciate reverence to this power and was practiced by the Buddhist monks who drank the tea for meditative properties during long religious ceremonies.
From the unique way the tea is produced, to the important place it still holds in the cultural life of Japan this celebrated tea has taken on a whole new power and meaning throughout the rest of the tea drinking world.
So what makes Matcha so special?
This greenest of green teas is a beverage where the LEAVES are consumed, not strained like other teas. You will actually drink 100% of the polyphenol nutrients contained in the leaf, giving Matcha the label of healthiest natural beverage in the world today. Along with the nutrients, you will receive a good dose of energy for wakefulness combined with lots of amino acids for relaxation. A truly great combination of ingredients which we can all benefit from today. I think those Buddhist monks were very smart in recognizing the power of this tea!
Processing Matcha Green Tea
The vibrant, emerald green color of the powder is attributed to some very careful cultivation. The Gyokuro Japanese tea plant variety is shaded by bamboo mats several weeks prior to plucking. This forces the plant to produce more chlorophyll and results in a supple, rich green leaf. The youngest, tender shoots are then hand plucked, steamed and dried. All stems and veins are removed before the leaves are stone ground into a fine powder which resembles talc.
Fortunately there are no demands on us today to drink the tea only in a ceremonial manner. Matcha can be enjoyed many ways such as cold brewed, hot using water or made into a latte type beverage with regular milk or any of the alternatives.  In an earlier post, I experimented with Matcha Green Tea ice cream and it was fab.
However, there are some rules for enjoying the tea when preparing hot. Sift the powder through a strainer to prevent any lumps when water is added. Water should be used when around 180 degrees. If boiled, then it should sit for 2-3 minutes. This allows for immediate consumption when the tea is at peak flavor.
In order to brew in a ceremonial manner you will require a bowl, bamboo scoop and whisk.
1.  Warm your bowl and cup.
2.  Prepare whisk by soaking tip in boiled water for about 10 seconds.
3.  Pour out water and dry bowl. Add 2 scoops of Matcha powder.
4.  Add 2oz water.
5.  Submerge any loose bits floating on surface.
6.  Whisk briskly back and forth until surface becomes frothy.
7.  Consume immediately.
Enjoy some wonderful matcha today.
Cheers,
the Tea Team
Tea and Relaxation
August 15th is National Relaxation Day, and we are celebrating at Local Tea Company!
It seems that stress has become a major part of every day in all of our lives, and we have forgotten how to relax. Stress is also leading to more obesity, heart problems, and blood pressure, to name a few.
Stress
I have a niece visiting from England, and it is apparent even in the young, she is 15 years old! It may not manifest in the same way as in adults.  However, never the less, they seem to HAVE TO fill their day with one thing after another and no longer know how to 'live in and enjoy the moment' or RELAX.
For me, there is no better way to help mind and body cope than to enjoy a cup of tea (or several in my case!). That is exactly what I am doing at this moment whilst said niece and husband visit Busch Gardens.
Tea
There are excellent reasons why tea has such good stress-relieving properties. All teas made from Camellia sinensis, black, oolong, green, and white tea contain a unique and special amino acid called L-Theanine. Researchers have found that L-Theanine appears to play a role in the formation of gamma-aminobutyric acid or GABA.  This blocks the release of the neurotransmitters dopamine and serotonin, promoting a state of calm relaxation.
Here is how it works! L-Theanine enters your body through the bloodstream but will also trigger the alpha brain waves, relaxation brain waves.  This gives us a sense of well-being and improved mood. This combines with the caffeine to release sustained energy, focus, and mental clarity. It was this amazing phenomenon that first attracted Buddhist monks to drinking the beverage thousands of years ago. They were able to remain alert but felt relaxed enough to meditate for very long periods of time.
L-Theanine
L- Theanine's chemical effect on our brain and body is not the only reason tea is one of the best-known remedies for relaxation. The whole process of preparing the water, warming the pot, the tantalizing aroma from the fresh leaves, the anticipation of the first sip, and the flavor in the mouth all relax our senses. Even if you are an iced tea drinker, you have involved those senses in preparing your tea. You may decide to enjoy your tea alone or share it with loved ones or friends.
Whichever tea or whatever way you choose to take your tea is not really important, take time to do it!  Tea and Relaxation
Cheers,
TeaLady
Harrogate Yorkshire Tea
You may be familiar with or have heard about Yorkshire Pudding, even Yorkshire Terriers, but did you know Yorkshire has a TEA?
Harrogate
It is immensely fitting that Harrogate, a small town in Yorkshire, North England, should have a tea named after. It would help if you now wondered why that might be so, and of course, I will tell you.
First, Harrogate is known for the quality of its water. Good water is, of course, the main ingredient in a good cuppa tea! Harrogate is home to many ancient wells, the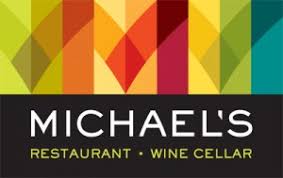 most famous being Tewit Well, discovered by Sir William Slingsby during the 1700s. Slingsby believed the water had powerful healing properties, able to cure just about anything.
The Wells
The wells became an attraction, and visitors flocked to 'take the waters' at Harrogate, turning the small town into a Spa destination. This, in turn, created a proliferation of tea shops, the most famous being Betty's. To this day, a town visit is not complete without stopping at Betty's for tea and some exceedingly good cakes. Tea served in Harrogate certainly has a delicious taste.
Second, and the most fitting reason Harrogate has a tea named after it is because this is my home town! This is where my love of tea and my tea journey first began. My mum could 'sup some tea' as they say in Yorkshire and as a family, we did plenty of tea drinking. There was not a single occasion that did not call for a cuppa, and all visitors to our home were welcomed with a good cup of tea and some homemade cake or biscuits.
I learned my tea-making skills at an early age, and my passion for tea has never wavered. In fact, it continues to grow. My life is very different now, but each new day starts with a cup of Harrogate tea, taking me back to those times in the Yorkshire town. Thanks, mum. This is certainly a special tea from a special town. Be sure to share Harrogate Yorkshire tea with all your visitors.
Yorkshire
At Local Coffee + Tea, our Harrogate Yorkshire Tea is a blend of Orange pekoe and Broken Orange pekoe tea from 3 growing regions in China, Kenya, and India. The style of this tea is blended to make a good strong brew with some astringency. You may like to steep your tea for 3 minutes or much longer. Of course, I drink the traditional Yorkshire way with milk. I also use some agave nectar, but it tastes great without—what a great way to start your day refreshed and full of Yorkshire energy.
Cheers,
the TeaLady
Hot Tea Month
Happy New Year and Happy Hot Tea Month!
January is National Hot Tea Month and also the height of the "cold and flu season." So what can you do to help prevent coming down with the cold and flu?
Drinking hot tea is sure to help you stay healthy.
Research
There is plenty of research that indicates that theanine, an ingredient found naturally in tea, supports the immune system. A cup of tea contains an average of 20- 25 mg of theanine, and drinking at least five cups per day will boost your natural resistance to infections.
Tea also contains flavonoids, which are naturally occurring compounds known for their antioxidant properties.
Antioxidants
Antioxidants work to neutralize free radicals, which scientists believe damage elements in the body and contribute to many chronic diseases.
There is also a herbal tea with great properties in the war against cold and flu: Zingibar officinale, the tart, knotty spice we know as ginger. The oils in ginger will create warmth in your body, help fight infection, and ease nasal and chest congestion. Ginger root makes a tea with nice clean notes and, of course, the familiar hot finish! Anti-inflammatory properties also make ginger a good sore throat remedy. A touch of honey or lemon makes an even more soothing tea when you are feeling unwell.
Why not go for a double dose of prevention and combine ginger with your favorite black tea or green tea such as Nilgiri or Pinhead Gunpowder. This is an invigorating infusion. I like to infuse the ginger root first (it needs at least 10 minutes of steeping) and then add to the prepared tea. If you live in a warmer climate like Florida (where we hardly notice it is winter!) and really do not want to drink hot tea, try serving this combo iced. It really is delicious.
Local Tea Company offers a wonderful dried ginger root from Thailand and an Organic Fair Trade Chamomile from Egypt.
Hot Tea Month
While drinking tea may not keep you from getting sick this season, it can certainly help your odds of staying healthy. So do something good for your body and enjoy a hot cuppa every day! Have a Happy Hot Tea month and stay well.
Cheers,
the TeaLady
The Gift of Tea
At Local Tea Company, we have a great selection of tea to suit many different tastes. Some of our holiday favorites are listed at the end of this post with links to our online shop. Whatever your gift choice, I believe there are many extraordinary reasons to be excited about both giving and receiving TEA…
The anticipation of opening the packet and discovering the appearance of the leaf,
Inhaling the special aroma that loose tea releases,
Watching the magic of leaves dancing in the pot,
The delicious color and flavor in the cup,
Sitting down, letting go of all the stress in your body (which we seem to create in great quantities, especially at this time of the year!),
And finally, Life is too short to drink bad tea.
Gift Tea
Making tea is an act to be shared with someone special, presented to a group of friends, or enjoyed completely alone. I cannot think of any other item that is so simple, yet so complex, cost-effective, and enjoyable. You are also giving the gift of health and well being to your loved ones.  Here is a post with 5 Things to Remember when Gifting Tea.
If you have no tea lovers in your life, then give yourself the gift of tea. YOU deserve it!
Holiday Teas
Some of our holiday favorites include Chocolate Honeybush, Organic Red Berries, and Cochin Masala Chai. For a more relaxing tea, perfect for evenings, there is Organic Honeybush. Also, check out the "Celebrate Sarasota" gift deal, 4 herbal teas inspired by Local Treasures: Selby Gardens, Van Wezel, Ringling Museum, and Siesta Key Beach.
On behalf of all at Local Tea Company, I would like to wish all our tea followers a Very Merry Christmas and a TEArrific New Year. We appreciate your business and hope you continue to enjoy our teas in 2010.
No matter where you are or what you are planning to do during this special season, please make time to drink some tea and feel the benefits. I drink to you and yours.
Cheers and all the best to everyone.
Tea Lady