Blog
Rooibos Tea
I cannot believe it has taken me so long to write about Rooibos tea.  Maybe that is a good thing, though, as I have now reached a stage where my love of this tea is such that I cannot imagine life without it!
Rooibos
As an orthodox tea drinker, black teas, and mostly unflavored green teas, you will have heard me say many times that I love the taste of tea.  However, like many women before me, I seem to have reached an age where too much caffeine (even in my beloved tea!!) seems to be disruptive for my body.
Enter ROOIBOS (Aspalathus linearis), a broom-like shrub and member of the legume family found in a small area of the Western Cape Province of South Africa.  The word rooibos (pronounced Roy-boss) is Afrikaans for red bush and has been popular in South Africa for generations.
Rooibos has a huge following all over the world due to the many health benefits and Mama Ramotswe, a certain lady detective. Suppose you are one of the few people not to have seen or read the No 1 Ladies Detective series by Alexander McCall Smith then do so soon.  Like the tea, these books are compelling, very relaxing, and worthy of your time.
Bush Tea
So, what does Rooibos have to offer?  Rooibos has very high antioxidant levels (aspalathin). In fact, some claim that Rooibos has more antioxidants than green tea.  And I advise anyone not caring for green tea to drink Rooibos.  The tannin levels are low (responsible for causing astringency in true tea), and there is NO oxalic acid, which makes this tea good for anyone suffering from kidney stones.  Relaxing and restful, rooibos can assist with nervous tension, allergies, dermatological issues, and anti-spasmodic properties, making rooibos helpful for digestive problems.
In South Africa, rooibos is used to aid infants suffering from colic and is added to the baby's bathwater (and yours) to soften the skin.  Research continues on possible anti-cancer properties, and I think we will hear more about the benefits of drinking Rooibos for some time to come.  Perhaps most important, you will find NOTHING about rooibos' adverse effects, which is quite amazing!
Caffeine-Free
Rooibos is an herb and is NATURALLY caffeine-free, making it the perfect tea for my sleeping predicament.  This tea quite simply tastes and feels so good, and I have become a huge fan.  I have found many tea lovers dislike pure rooibos, though it blends so well with fruits and flowers.
At Local Tea Company, we have a wonderful collection of Rooibos teas.  Our best selling (of all our teas) is Selby Select, an orange peel and yogurt blend we created for Marie Selby Botanical Gardens. The list continues with Van Wezel with black and red currants (see post), Lemon Sunset with lemongrass and lemon peel, Bertha Palmer with licorice, peppermint, verbena, and fennel, and finally Mable's Rose with cherry and rose.  I hope you agree that it is quite a line-up, and if you are an iced tea drinker, do not despair. All are beautiful iced!
One of our rooibos teas is especially nice to share with a loved one.  Sweet Sin combines raspberry with vanilla and is always popular around Valentine's Day.
What a versatile and special tea this is, and if you haven't discovered Rooibos already then, I hope you do so soon.  Here is a post about Five Reasons you will Love Rooibos Tea.
Cheers,
the TeaLady
Cloudy tea in the sunny summer?
Summer is here!  Cloudy Ice Tea
If you have not visited us at the Sarasota downtown Farmer's Market on Saturday mornings, we have had some stunning teas available.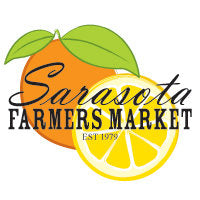 White Mischief – a beautiful China tea which is flavored with Guava,
Cochin Masala Chai – a very traditional, authentic chai which has superb iced,
Selby Select – another bush tea honoring Selby Gardens with juicy orange peel and a creamy finish ($1 off in August at our online shop),
Organic Strawberry Smile – strawberry, lychee, rosehips, and jasmine blended to perfection with a Sencha-style green tea. (also $1 off in August at our online shop)
Every week we brew three teas and make them available for samples or for sale iced to beat the heat as you shop locally.
If you are making iced tea using our premium loose leaf teas, do not be alarmed if your iced tea goes cloudy.  This is a natural occurrence due to the high flavonoid/polyphenol levels in the tea. Your tea will still taste delicious!  Don't worry about cloudy ice tea.
Happy sipping, and don't forget to 'sip locally.'
Cheers,
the tea lady
Local Tea Company
Local Tea Company promotes local products and services, protects local environments, and celebrates local treasures. Great things start at the local level.  Therefore, it is no surprise our motto is "Sip Locally."
Three times more money is injected into the local economy when people buy from local businesses rather than national chains.  Local businesses put their money back into the local economy.  Above all, both employees and vendors contribute to a cycle of support that strengthens a community.  Sip Locally.
Our locally inspired, loose leaf teas celebrate Sarasota.  For example, our most popular tea, Selby Select, is inspired by Marie Selby Botanical Gardens.  In addition, Selby was our home base from 2007 until 2016.  We have created teas celebrating other parts of Selby Gardens, including our Little Monkey Fruit Tea and our Secret Garden Green Tea.
Sip Locally
Other locally inspired loose leaf teas include…
We created a tea for the Edison Ford Winter Estates in Fort Meyers.  You will love the sweetness of our Edison Ford Fruit Tea.  Local Tea Company organized the Celebrating Sarasota Collection of Teas.  We are working on more clever creations of loose leaf tea blends.
Join us in practicing "Sip Locally" throughout our community.  We love Sarasota, and we love sharing our community with the many visitors we meet every day.  In conclusion, we appreciate all the support, and we will continue working hard to contribute to our local community.