Blog
Strange how a teapot can represent at the same time the comforts of solitude and the pleasures of company
Author unknown
Recently, we brought to your attention the Tea Cozy, and now we turn to the  TEAPOT!
Origins 
The teapot is a vessel for steeping loose tea leaves or herbal infusions.  Although the pot does not have as long a history as the leaf, its humble beginnings were also in China.
At first, tea was boiled in open pans.  Not until the Ming Dynasty did the idea of a covered pot became popular.  Those pots were small, and the tea was taken directly from the spout.  But they served their purpose well, keeping the flavor and allowing the steeping process to be repeated several times.  More about this later!
Towards the end of the 16th century, the Dutch started shipping cargoes of tea to Europe, and the teapot came along. The designs were mostly blue and white stoneware. Dutch potters started re-creating these designs, and by 1710, Germany began production in the Meissen factory, followed shortly after by production in France and England.
At that time in Colonial America, Boston became a center of silver production, which included the making of elaborate teapots. Two Dutch potters who settled in England established the pottery industry in Staffordshire, and it was some hundred years before they discovered the secret of making fine translucent pottery called porcelain. The teapot journey had begun!
In the eighteenth century, Josiah Spode is credited for creating the distinctive look of English China and famous names as Wedgewood, Worcester, Minton, and Derby.  All created such beautiful and elegant designs. Maybe you are lucky enough to have one in your collection!
Shapes and Sizes
Over the years, the size and shape of teapots have changed to suit tastes and fashions.  Now, of course, we can get any size or shape or material imaginable. From the finest china to stoneware to glass, basically, anything goes!  But which is the best style of the teapot?
I urge my customers to think carefully about their tea-drinking habits, as bigger is not necessarily better. The early Chinese method rings true for a reason. It seems that the majority of people, if they have a 6 cup pot, then they cannot resist making a full pot and maybe only take 1 serving!  You can stash the leftovers in the fridge for some Iced Tea (or Ice Tea.)
Whilst drinking that 1 serving, the remaining tea is becoming quite undrinkable unless you like major astringency! My advice is to make 1 serving and reinfuse the leaves for a second helping when you are ready, continuing till you have no flavor in your leaves…Multi-Steeping, not to be confused with Infusion Confusion.
If you were to decant the 6 cups of tea into another vessel upon completion of brewing, that would also be acceptable. The key is to gauge how much you will be drinking and brew accordingly. Choose a pot to match your drinking habits; life is too short to waste good tea!  Along with Life is too Short to Drink Bad Tea!
How to use a Teapot
How to make a nice pot of tea? In Yorkshire, they would say 'take the pot to the kettle and not t'other way round.'   Warming the pot is so important!  Place the leaves in this inviting environment and they start to release their aroma. Stick your nose in the pot and inhale deeply.
All teas vary slightly in weight.  The general rule is one teaspoon per cup, and I add 'one for the pot' because my mum always did!  Steep for the recommended time or your preference and TAKE TIME TO ENJOY YOUR TEA.  Enjoy the first cup, and when you are ready, re-infuse your leaves, and don't forget your tea cozy to keep the tea warm this time!
So, what's your favorite teapot look like, or what would you like it to look like? I invite you to have some fun with us on Pinterest.
Here is my favorite teapot from the Yorkshire Dales!  And we have a wonderful Pinterest Board, TeaPotty, with heaps of Teapots.  Enjoy!
Gladwell Tea Party Podcast
I listen to podcasts.  A lot of podcasts, but most current events, politics, comedy, and golf.  Gladwell Tea Party Podcast.
The first podcast I ever listened to was Malcolm Gladwell's "Revisionist History" in 2015. My friend, Matt Turck, turned me on to podcasts, actually taking my phone from me while we were at the Corner Bistro in NYC, and downloading Gladwell's first episode that had launched that very day. Thanks, Matt.
My preference is the long-form interviews, especially while driving my Tea Wagon around Sarasota.  Always on the lookout for new podcasts, though I don't usually listen to podcasts about Tea.  There are a bunch. I don't find them as interesting as the ones I like.  And I read a lot of Tea Blogs, as well.
Revisionist History
I've moved on from Revisionist History.  I still subscribe but don't really listen.  That is until I noticed 'Tempest in a Teacup.'  I read the overview and then listened. Fantastic!
Gladwell tells his tale, in this case revisiting the Boston Tea Party. The episode was released on July 4, and while I am a bit behind, I learned a few things…
The 'Tea Party' was actually the culmination of a colonial drug war.  And the colonial drug of choice was tea.  Really??  I always thought the Patriots dumped tea into Boston Harbor to take a stand against taxation without representation.  Not so, says Gladwell.
Patriots
The Patriots were smuggling tea from China into the colonies.  This 'Bohea Tea' was cheaper and turned into a profitable business by undercutting the British taxed tea.
Great Britain found out about the smuggling and passed the Tea Act of 1773, lowering tea prices.  This was not good for biz.  So, the Patriots dressed up as Mohawk Indians and dumped the British taxed tea into the harbor. As the Canadian Gladwell points out, our Founding Fathers were a criminal enterprise, drug dealers defending their turf.  Cool!
Drug dealers?  Okay, anything that makes tea dangerous is good for me. It makes Local Tea Company a bit more interesting!  And if you are interested, have a listen to this podcast.
Lapsang Souchong
I also learned about the Lapsang Souchong smokiness scandal, part of a 'bro' thing.  Full confession, I drink lapsang souchong most mornings with honey and oat milk.  And Rooibos most afternoons.
Apparently, lapsang has become popular with guys, and the smokier, the better. As a result, tea companies have been upping the smokiness of lapsang souchongs. And, in the opinion of Tony Gebely of Tea Epicure, ruining lapsangs by over smoking them.
Malcolm Gladwell
Gladwell, also a lapsang drinker and unaware of the scandal, was deemed part of the problem by Gebely.  Thanks, Malcolm.  Tea Epicure is a wonderful tea blog that rates "the world's most exciting teas" and goes deep into the tea world.  Thanks, Tony.
Our lapsang souchong has a subtle smokiness and not nearly as smoky-tasting as it smells in the tin.  And there is a great story about the origin of lapsang or caravan tea posted in our Lapsang Souchong product description.
More disclosure, I thought I might like a smokier version for my morning lapsang.  This podcast stopped me in my tracks. I don't. I believe our lapsang has gotten any smokier over time?  But please tell me if you think it has.
Anyway, an interesting podcast having to do with tea as the colonial drug of choice and over smoked lapsang souchong that I thought I would share here.
Gladwell Tea Party Podcast
And the Sip Locally Tea Journey continues.  Since this Gladwell Tea Party Podcast post, I have started drinking Lapsang Souchong most mornings with honey and steamed oat milk.   And Revisionist History is out with Season Five!
Cuppa Tea at Selby House Cafe
For this episode of "Cuppa Tea in Sarasota," now available from our YouTube Channel, we go back to our roots.  We visit the Selby House Cafe at Marie Selby Botanical Gardens. for a cuppa tea at the Selby House Cafe.
The cafe is now operated by Michael's on East, and they do a fantastic job and serve an incredible cuppa tea!!!  Selby Select Rooibos, Secret Garden Green, and Little Monkey fruit tea, to name a few, and we are always creating new tea for the annual garden exhibitions.  Previously art from Marc Chagall, Andy Warhol, and Paul Gauguin has been on display at Selby Gardens.
The annual holiday Lights in Bloom celebration starts December 14, and when we visited, the gardens were humming in anticipation.  Millions of lights in the trees, Santa Claus, reindeer games, live music, and much more.
Local Tea Company previously operated a tea shop, the Carriagehouse Tea Room at Selby Gardens, and the cafe.  It is always nice to come home for a visit.
Each episode of Cuppa Tea in Sarasota, we do a 'Video Visit' with one of our Serving Partners.  It's short, it's light and above all, tries to be funny.
Please subscribe and after that, let us know what you think.
Cheers,
Episode #5 – Selby House Cafe by Michael's On East
Pu Erh Teas
When I got to work this morning (if you call going to Selby Gardens, sipping, talking tea all-day work!), I decided to crack open our Young Pu-erh.  Pronounced Poo-Air, a special broad-leaf tea, Pu'er tea takes its name from the Pu'er county in the Province of Yunnan of China.
This is not a tea I reach for often.  Maybe I should not call myself a dedicated tea drinker because of this.  Though I was given a newspaper article about an area called Menghai in China. NYTimes Jan 2009
Farmers and citizens got rich investing and selling the bricks of Pu-er tea produced in Menghai.  Some buyers promoted it as liquid gold.  When the value hit record levels, they dumped their stock and disappeared.  Now it is less than a 10th of the peak price.  The tea traders are no longer buying, leaving the farmers and citizens broke.
Pu er Black Tea
What is Pu er tea?   Let's talk about this tea that people are willing to pay huge amounts of money for.  Pu Erh goes through an additional oxidation process, much like composting, where bacterial and fungal fermentation occurs.  Many refer to it as pu erh fermented tea.
The tea can then be aged for many years.  Aged Pu Erh tea leaves are often compressed into cakes or bricks.  Then the tea is wrapped in tissue paper to absorb moisture. The bricks are left to mature in dark, dry places, enhancing the already earthy flavor.
Pu Erh is said to lower cholesterol, cure hangovers, help with digestive problems, aid metabolism, and is low in tannins.  Our Young Pu Erh at Local Tea Company is loose rather than compressed.  The flavor is very pungent and earthy. With a deep inhale, the tea smells like a compost heap and looks like tar.  So, I know it's going to be good for me!
How many Steeps?
I finish the first steep and continue with four more steeps.  The later steeps are better than the initial steep. I find a lovely sweet beet tasting dark golden liquor with the fourth and fifth steep.
By this time, late in the afternoon, I think Pu Erh should be brewed more often.  I should share samples with visitors to Selby Garden as well as the Sarasota Farmer's Market.  I'm not sure I would invest pots of money in Pu-erh, but it is definitely worth experiencing.  What a fascinating thing this drink is called Tea!
Cheers,
the Tea Lady
Earl Grey for Picard
"Tea, Earl Grey, Hot… and whoever this 'Earl Grey' fellow is, I'd like a word with him.."
-Jean Luc Picard, Star Trek The Next Generation
–
Three Men in a Boat
A favourite book of mine offers an interesting quote or excerpt about tea.  I will share it with you.  Three Men in a Boat by Jerome K. Jerome was first published in 1889 and was intended as a serious travel guide about a boating holiday on the Thames between Kingston and Oxford.  However, it turned out to be a very humorous account detailing the adventures of the three friends Jerome, George Wingrave, and Carl Hentschel, along with a fictional dog called Montmorency!
Three Men in a Book Excerpt
When I read this excerpt today, it seemed so clever and witty, evoking powerful thoughts about the beverage I so love…. tea.  Enjoy.
'It is very strange, this domination of our intellect by our digestive organs.  We cannot work, we cannot think, unless our stomach wills so. It dictates to us our emotions, our passions.  After eggs and bacon, it says "Work!" After beefsteak and porter , it says "Sleep!"  Then, after a cup of tea (two spoonfuls for each cup and don't let it stand for more  than three minutes), it says to the brain, "Now rise, and show your strength. Be eloquent, and deep, and tender; see, with a clear eye, into Nature, and into life: spread your white wings of quivering thought, and soar, a god-like spirit, over the whirling world beneath you, up through long lanes of flaming starts to the gates of eternity!"
Jerome K. Jerome, Three Men in a Boat.
What type of tea does it take for you to rise and show your strength, be eloquent and deep or indeed spread your white wings of quivering thought?  It would have to be a good strong cup of Yorkshire Harrogate for me!  Here is an earlier post about Yorkshire.  Please share your comments and take time for tea.
Cheers,
the Tealady
Tea Rubbed Pulled Pork
If a picture is worth a thousand words, what about a video?   Check this one out titled, "The Making of Tea Rubbed Pulled Pork."
Local Tea Company collaborated with Local Catering and Chef Maryna to create a wonderful pulled pork creation.  The secret ingredient is using our Lapsang Souchong black tea.
This Fall, Selby Botanical Gardens hosted the Garden Music Series under the banyans.  Our pulled pork sandwich may have stolen the show, selling out each week as we doubled the batch.  We may not wait until the Spring Music Series, so visit Selby Gardens and ask for the next chance to try this unique blend of tea and porcine.
Some interesting tales about Lapsang Souchong can be found on our product page.  We have also tried this smoky tea iced with very positive results.  This is not an everyday tea, but on a chilly afternoon with a good book and a comfy chair near a fireplace, Lapsang Souchong is your tea.
Cheers,
The TeaLady
Lapsang Souchong
Lapsang Souchong Black Loose Leaf Tea from the Fujian Province in China.  This tea is a large, bold, full-bodied whole leaf with a smoky flavor from drying over pinewood fires.
After that, this special smoked black tea from Fujian Province in China has a very distinctive flavor and aroma. The term "souchong" means sub-variety. This is a sub-variety of black tea from the Wuyi Mountains, where thick pine forests and heavy mists provide ideal environments for growing top-quality tea.
In conclusion, legend claims that the smoking process was discovered by accident.  An army unit (during the Qing dynasty!) camped in a tea factory filled with leaves waiting to be processed. When the workers returned, it was too late to follow the usual procedures.  So, they dried the leaves over open pinewood fires to hasten the process and created the sensational tea we know as Lapsang.
More Bertha Palmer
Bertha Honore Palmer.  I hope you may already have taken advantage of the discount being offered this month on Bertha Palmer Centennial Tea at our redesigned web site, Local Tea Co.  If not, perhaps I can convince you otherwise by sharing a few details of Bertha's tea ingredients.
I love the taste of the herbs, perfectly blended with Rooibos tea.  But until I really researched them all that, I realized what an amazing combination and marriage they are.
Fennel
(Foeniculum vulgare) is a member of the carrot family.  The plant is tall and statuesque (Bertha!) with large glossy stems and light, feathery leaves. It blooms small yellow flowers that yield greenish-brown seeds with a licorice flavor.  Fennel is renowned for digestive disorders since it stimulates the secretion of digestive enzymes, calms the digestive tract, prevents spasms, and improves absorption of nutrients. That is just for starters! Some other benefits are fluid retention, gum disorders, diuretic properties, which help fight urinary tract infections, and strength. It contains calcium, magnesium, manganese, zinc, iron, selenium, and Vitamins A, C, and E.
Licorice
(Glycyrrhiza glabra) A woody perennial which has a bright green stem and dark green oval leaves.  The flowers are shaped like peas.  The big taproot with long branch roots can spread to 3 feet.  Licorice is a tonic boost for the adrenal glands.  It produces our 'fight or flight' hormones to help cope with stress. Glycyrrhizin has anti-allergic and anti-inflammatory value so eases and soothes the respiratory tract and arthritic pain.  Licorice also helps in the stomach department, soothing indigestion, and reducing acid secretions.  It contains Iron, magnesium, potassium, selenium, lecithin, calcium, and vitamins A, B, C, and E.
Lemon Verbena
Lippia citriodora) is an aromatic shrub with pale green leaves and pale purple flowers. It eases spasms, settles the stomach, fights indigestion and flatulence, reduces fevers, and is a stimulant for the skin. Lemon Verbena is excellent for flavor and synergy.
Cinnamon
(Cinnamon cassia) is a warm spice with a sweet, calming nature good for colds and chills, but antiseptic abilities will also help fight bacteria, viruses, fungal, and yeast infections. This is a powerful ingredient to have in any blend.
Peppermint
(Mentha piperita) There are more than 210 species of this aromatic plant, which will invigorate with one cut leaf. Menthol has an anesthetic effect on the stomach's nerve endings, so it is helpful with nausea, seasickness, and pains in the abdomen.  Peppermint will calm you all over!
All these beautiful herbs are blended with Rooibos tea (Asplathis linearis), which is also an anti-spasmodic (and used in South Africa to soothe colic in children) along with essential daily minerals and vitamins too.
At Local Tea Company, we believe Rooibos is a cure to all ailments and feel that this formidable woman, Bertha Honore Palmer, would have been a huge fan of this perfectly blended, soothing tea.
Take a break and try some Bertha Palmer Centennial Tea and check out our Facebook page for more updated details of our Local Tea Journey activities.
Cheers,
the TeaLady
Harrogate Yorkshire Tea
You may be familiar with or have heard about Yorkshire Pudding, even Yorkshire Terriers, but did you know Yorkshire has a TEA?
Harrogate
It is immensely fitting that Harrogate, a small town in Yorkshire, North England, should have a tea named after. It would help if you now wondered why that might be so, and of course, I will tell you.
First, Harrogate is known for the quality of its water. Good water is, of course, the main ingredient in a good cuppa tea! Harrogate is home to many ancient wells, the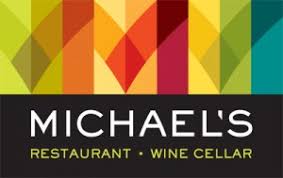 most famous being Tewit Well, discovered by Sir William Slingsby during the 1700s. Slingsby believed the water had powerful healing properties, able to cure just about anything.
The Wells
The wells became an attraction, and visitors flocked to 'take the waters' at Harrogate, turning the small town into a Spa destination. This, in turn, created a proliferation of tea shops, the most famous being Betty's. To this day, a town visit is not complete without stopping at Betty's for tea and some exceedingly good cakes. Tea served in Harrogate certainly has a delicious taste.
Second, and the most fitting reason Harrogate has a tea named after it is because this is my home town! This is where my love of tea and my tea journey first began. My mum could 'sup some tea' as they say in Yorkshire and as a family, we did plenty of tea drinking. There was not a single occasion that did not call for a cuppa, and all visitors to our home were welcomed with a good cup of tea and some homemade cake or biscuits.
I learned my tea-making skills at an early age, and my passion for tea has never wavered. In fact, it continues to grow. My life is very different now, but each new day starts with a cup of Harrogate tea, taking me back to those times in the Yorkshire town. Thanks, mum. This is certainly a special tea from a special town. Be sure to share Harrogate Yorkshire tea with all your visitors.
Yorkshire
At Local Coffee + Tea, our Harrogate Yorkshire Tea is a blend of Orange pekoe and Broken Orange pekoe tea from 3 growing regions in China, Kenya, and India. The style of this tea is blended to make a good strong brew with some astringency. You may like to steep your tea for 3 minutes or much longer. Of course, I drink the traditional Yorkshire way with milk. I also use some agave nectar, but it tastes great without—what a great way to start your day refreshed and full of Yorkshire energy.
Cheers,
the TeaLady
Astringency in Tea
When we offer samples of tea at Selby Gardens or the Sarasota Farmer's Market, many people respond with, "I don't like the taste of tea."  Our standard cheeky response is, "Because you have never tasted our tea?"
After probing a bit, people describe the bitter taste of tea.  The root cause is typically oversteeping, which is why we are so specific with steep times at Local Tea Company.  Loose leaf tea offers so much flavor, and when prepared incorrectly, will become astringent.
Astringency
Astringency is that dry, puckering sensation that follows a sip of strong tea, an assertive red wine, or a bite into not quite ripe fruit.  Tannins are responsible. They are polyphenols or natural defensive compounds that actually help deter bacteria and fungi growing on the tea leaf. The sensation of astringency is caused by the 'tanning' of the proteins in the mouth's saliva and mucous membranes.  Besides, this causes the surface tissues actually to contract and reduce lubrication.
Tannins
Tannins tend to get some bad press because they are often confused with tannic acid.  However, tannic acid is derived from oak leaves and is used for tanning leather!  When I was young, I remember well the threats from Dad that I would "get a good tannin if I misbehaved."   I guess this is the source of the phrase? In other words, and to set the record straight, I do not have a leathery bottom now.  The threat served its purpose, and I am always a good girl!
The Camellia sinensis tannins found in loose leaf tea are responsible for the wonderful flavor and color in tea.  After that, a little astringency is nice, giving your drink some body and briskness (I love that word!) and cleansing your palate after eating. That's why a cuppa always tastes so good after dinner.  You will find tannins very evident in green tea and especially black tea if steeped too long.
I will let you on to a little secret, though you may already know about if you drink your tea like the Brits.  If you add milk to the tea, the tannins attack the milk's proteins rather than those in your mouth, and you have a less astringent taste.
Last but not least, Tannins are said to keep bad bacteria out of your mouth and help impede dental cavities.  In conclusion, celebrate Hot Tea Month and make your Dentist happy by drinking lots of tea!
Cheers,
the TeaLady