Blog
Green Tea v Covid
If someone forwarded this email to you, you need your own! 
Click here to subscribe.  And if you would like to unsubscribe, click here.
Happy 2021 Tea Lovers
Tea always seems to be in the news, especially in the first part of the year.  After all, January is National Hot Tea Month, so we have been…drinking a lot of hot tea.  How about you?  What's in your cuppa?
Green Tea v Covid
Also, in the news, Green Tea fights Covid?  Really??  A research study from North Carolina State University says maybe.   While you are waiting for your vaccination, why not put some green tea in a teapot?  For an added boost, matcha!  We wrote about the many benefits of Matcha powdered green tea here, and Glynis shared a recipe for Matcha Green Tea Ice Cream here.  What tea is good for a sore throat?
Places
This is not news, but if you are ever near the Venice Airport, be sure to visit the SunCoast Cafe in the terminal.  Chef Tony braises his pork for 13 hours and then compiles the best Cuban sandwich in my world.  They serve our teas, but you really have to go for the Cuban with rice and beans.
The cafe is busy and always has reggae music playing in the open kitchen.  There is a Bob Marley quote on the grill hood, and people really do fly in from all over for lunch at the SunCoast Cafe.  You should too.
Tea Quotes
At the end of Dr. Doolittle, I found this quote and thought it was of special 'tea' interest.  The last line in the book reads…
"You know, there's always something rather attractive in the bad weather in England-
when you've got a kitchen-fire to look forward to…
Four o'clock!
Come along-we'll just in nice time for tea."
Hugh Lofting
Books
While we are on quotes, I loved 'Steal Like an Artist' by Austin Kleon, filled with quotes and inspirations.  Here is one I liked from Salvatore Dali, and if you are ever near Tampa, be sure to visit The Dali Museum.
"Those who do not imitate anything produce nothing."
Salvator Dali
Next on my list for 2021 is the Queen's Gambit novella by Walter Tevis.
Tea Pairing – I suggest Roasted Mate; all of our yerba mates bring out the cleverness in me and gives me a boost in the afternoon.
Green Tea Fights Covid? – Green Tea v Covid 19.  What tea is good for a sore throat?
Cremesh Coffee & Bakery – New Serving Partner in Bradenton
Green will Make you Happier (Guest Post by Tim Agnew)
Lights in Bloom at Selby Gardens 
Watching 
I did NOT know there was a remake of 'All Creatures Great and Small' when I mentioned James Herriot's book in my last Newsletter.  And, yes, I am enjoying the show very much!  The accent reminds me of another Yorkshire lass:):)  I'll let Glynis pair a tea in the next newsletter.
Listening – Podcast
The podcast LBJ's War is a bit dry but a welcome escape.  The last trip I took before the Pandemic was to Austin, Texas.  An unexpected connection to Austin Kleon, who also lives in Austin!  Anyway, we visited the LBJ Presidential Library, my only visit to any Presidential library.  Very cool.
Tea Pairing – Something sweet, probably Sweet Sin Rooibos (also ideal for Valentine's Day!) and probably iced tea or ice tea.
Listening – Music
I found Lloyd Cole on Twitter and have been listening to his Spotify Channel.  A blast from the past, I hadn't really thought about him or The Commotions in many years. East Lansing's most important musical duo, Kwi-J, introduced me to Lloyd Cole's music in the '80s.  Cole is now a golfer and maybe the next subscriber to GolfToons?  He sells his handwritten lyrics. I think?
Tea Pairing – I'm going with Pioneer Tea, a blend of citrus, eucalyptus, lemongrass, and sweetened with beetroot and carrot flakes.  Very unique, and so, also, a nod to Dali.
As always, your comments are welcomed, and thanks for your support.
Your Local Tea Team
Gladwell Tea Party Podcast
I listen to podcasts.  A lot of podcasts, but most current events, politics, comedy, and golf.  Gladwell Tea Party Podcast.
The first podcast I ever listened to was Malcolm Gladwell's "Revisionist History" in 2015. My friend, Matt Turck, turned me on to podcasts, actually taking my phone from me while we were at the Corner Bistro in NYC, and downloading Gladwell's first episode that had launched that very day. Thanks, Matt.
My preference is the long-form interviews, especially while driving my Tea Wagon around Sarasota.  Always on the lookout for new podcasts, though I don't usually listen to podcasts about Tea.  There are a bunch. I don't find them as interesting as the ones I like.  And I read a lot of Tea Blogs, as well.
Revisionist History
I've moved on from Revisionist History.  I still subscribe but don't really listen.  That is until I noticed 'Tempest in a Teacup.'  I read the overview and then listened. Fantastic!
Gladwell tells his tale, in this case revisiting the Boston Tea Party. The episode was released on July 4, and while I am a bit behind, I learned a few things…
The 'Tea Party' was actually the culmination of a colonial drug war.  And the colonial drug of choice was tea.  Really??  I always thought the Patriots dumped tea into Boston Harbor to take a stand against taxation without representation.  Not so, says Gladwell.
Patriots
The Patriots were smuggling tea from China into the colonies.  This 'Bohea Tea' was cheaper and turned into a profitable business by undercutting the British taxed tea.
Great Britain found out about the smuggling and passed the Tea Act of 1773, lowering tea prices.  This was not good for biz.  So, the Patriots dressed up as Mohawk Indians and dumped the British taxed tea into the harbor. As the Canadian Gladwell points out, our Founding Fathers were a criminal enterprise, drug dealers defending their turf.  Cool!
Drug dealers?  Okay, anything that makes tea dangerous is good for me. It makes Local Tea Company a bit more interesting!  And if you are interested, have a listen to this podcast.
Lapsang Souchong
I also learned about the Lapsang Souchong smokiness scandal, part of a 'bro' thing.  Full confession, I drink lapsang souchong most mornings with honey and oat milk.  And Rooibos most afternoons.
Apparently, lapsang has become popular with guys, and the smokier, the better. As a result, tea companies have been upping the smokiness of lapsang souchongs. And, in the opinion of Tony Gebely of Tea Epicure, ruining lapsangs by over smoking them.
Malcolm Gladwell
Gladwell, also a lapsang drinker and unaware of the scandal, was deemed part of the problem by Gebely.  Thanks, Malcolm.  Tea Epicure is a wonderful tea blog that rates "the world's most exciting teas" and goes deep into the tea world.  Thanks, Tony.
Our lapsang souchong has a subtle smokiness and not nearly as smoky-tasting as it smells in the tin.  And there is a great story about the origin of lapsang or caravan tea posted in our Lapsang Souchong product description.
More disclosure, I thought I might like a smokier version for my morning lapsang.  This podcast stopped me in my tracks. I don't. I believe our lapsang has gotten any smokier over time?  But please tell me if you think it has.
Anyway, an interesting podcast having to do with tea as the colonial drug of choice and over smoked lapsang souchong that I thought I would share here.
Gladwell Tea Party Podcast
And the Sip Locally Tea Journey continues.  Since this Gladwell Tea Party Podcast post, I have started drinking Lapsang Souchong most mornings with honey and steamed oat milk.   And Revisionist History is out with Season Five!
Pu Erh Teas
When I got to work this morning (if you call going to Selby Gardens, sipping, talking tea all-day work!), I decided to crack open our Young Pu-erh.  Pronounced Poo-Air, a special broad-leaf tea, Pu'er tea takes its name from the Pu'er county in the Province of Yunnan of China.
This is not a tea I reach for often.  Maybe I should not call myself a dedicated tea drinker because of this.  Though I was given a newspaper article about an area called Menghai in China. NYTimes Jan 2009
Farmers and citizens got rich investing and selling the bricks of Pu-er tea produced in Menghai.  Some buyers promoted it as liquid gold.  When the value hit record levels, they dumped their stock and disappeared.  Now it is less than a 10th of the peak price.  The tea traders are no longer buying, leaving the farmers and citizens broke.
Pu er Black Tea
What is Pu er tea?   Let's talk about this tea that people are willing to pay huge amounts of money for.  Pu Erh goes through an additional oxidation process, much like composting, where bacterial and fungal fermentation occurs.  Many refer to it as pu erh fermented tea.
The tea can then be aged for many years.  Aged Pu Erh tea leaves are often compressed into cakes or bricks.  Then the tea is wrapped in tissue paper to absorb moisture. The bricks are left to mature in dark, dry places, enhancing the already earthy flavor.
Pu Erh is said to lower cholesterol, cure hangovers, help with digestive problems, aid metabolism, and is low in tannins.  Our Young Pu Erh at Local Tea Company is loose rather than compressed.  The flavor is very pungent and earthy. With a deep inhale, the tea smells like a compost heap and looks like tar.  So, I know it's going to be good for me!
How many Steeps?
I finish the first steep and continue with four more steeps.  The later steeps are better than the initial steep. I find a lovely sweet beet tasting dark golden liquor with the fourth and fifth steep.
By this time, late in the afternoon, I think Pu Erh should be brewed more often.  I should share samples with visitors to Selby Garden as well as the Sarasota Farmer's Market.  I'm not sure I would invest pots of money in Pu-erh, but it is definitely worth experiencing.  What a fascinating thing this drink is called Tea!
Cheers,
the Tea Lady
Earl Grey for Picard
Picard Earl Grey!  "Tea, Earl Grey, Hot… and whoever this 'Earl Grey' fellow is, I'd like a word with him.."
-Jean Luc Picard, Star Trek The Next Generation
–
Local Tea Company promotes local products and services, protects local environments, and celebrates local treasures. Great things start at the local level.  Therefore, it is no surprise our motto is "Sip Locally."
Three times more money is injected into the local economy when people buy from local businesses rather than national chains.  Local businesses put their money back into the local economy.  Above all, both employees and vendors contribute to a cycle of support that strengthens a community.  Sip Locally.
Our locally inspired, loose leaf teas celebrate Sarasota.  For example, our most popular tea, Selby Select, is inspired by Marie Selby Botanical Gardens.  In addition, Selby was our home base from 2007 until 2016.  We have created teas celebrating other parts of Selby Gardens, including our Little Monkey Fruit Tea and our Secret Garden Green Tea.
Sip Locally
Other locally inspired loose leaf teas include…
We created a tea for the Edison Ford Winter Estates in Fort Meyers.  You will love the sweetness of our Edison Ford Fruit Tea.  Local Tea Company organized the Celebrating Sarasota Collection of Teas.  We are working on more clever creations of loose leaf tea blends.
Join us in practicing "Sip Locally" throughout our community.  We love Sarasota, and we love sharing our community with the many visitors we meet every day.  In conclusion, we appreciate all the support, and we will continue working hard to contribute to our local community.
5 Things to Consider when Giving the Gift of Tea
Tea is a wonderful way to show your love, appreciation, respect, or that you are thinking about someone. Perhaps the universal gift, like age, gender, geography, time of year, relationship status, or any other boundary, can be crossed safely, without confusion. While the gift of tea can be personal, the truth is everybody has a tea they like or love. Some don't know it yet.
We recently added a Tea of the Month program, either 3 months or 6 months.  That got us thinking about "gifting" tea.  Here are a few thoughts to consider when giving the gift of tea…
1. Caffeine or Herbal (caffeine-free)
Caffeine is an important consideration, especially sensitive as we are here in Florida. Caffeinated teas are a great way to begin the day or a superb lift in the late afternoon, but caffeine can create problems for the novice or the beginning tea drinker. A wonderfully flavored black tea like our Organic Strawbango might not be the best tea to drink after dinner. I always ask the server for their home number when ordering herbal or caffeine-free beverages, so if I am awake at 2:30 in the morning, I know who to call. When in doubt, go with an herbal, rooibos, or fruit tea. You can't go wrong with our Organic Peppermint, Selby Select Rooibos, or Siesta Tea (fruit tea)
2. Loose leaf tea or tea bags
We are quite partial to loose leaf tea at Local Tea Co. Tea lovers, and experienced tea drinkers tend to prefer loose leaf tea. The tea typically will be of better quality, fresher, and a much better value. It cost money for the convenience of bagged tea! Loose-leaf teas also provide more flexibility in how much tea you might want to brew; tea for two or three or a big pot for your sewing circle. That said, teabags, especially the biodegradable ones we offer, SOILON sachets, are very convenient for anyone traveling or those interested in trying a new tea. Check out the many options of our tea samplers available in loose-leaf or sachets. If they don't love the tea, it can always be served to guests when they come over for a cuppa.
3. Flavored tea or and pure blends
Would you rather a gift of Organic Sarasotan Breakfast blend (an unflavored pure blended tea) or our Organic Earl Grey (flavored with Oil of Bergamot)? This may be the easiest comparison. There are so many spectacular blended teas from our Goji Green or Jasmine green tea with flowers to our Cochin Masala Chai or our many rooibos blends. What is better than a strong cup of pinhead gunpowder green tea or a pure Organic Sencha. Maybe a pot of our ruby Organic Red Berries that you can share with the kids or enjoy as an iced tea later in the day. Tough one, but that is why you are an expert gift-giver, and you really can't go too wrong!!
4. Accessories
Is the gift for a serious tea drinker, someone loaded with tea accessories? Do they really need another tea ball with an elf Fob? Go with an expensive porcelain mug with painted flowers. Our cat mugs sold incredibly well at our Selby Gardens Tea Shop, and they still sell floral mugs in the Garden Shop. Or, for a more modern gift, one of the newer steep-in-one traveling mugs.  There are lots of tea lovers' options, and for the newbie just starting their tea journey, a box of tea bags or a few mesh balls of different sizes or teaspoons will spark a conversation. Or get them an inspired gift, maybe a bamboo tea basket, and challenge them to figure it out! And there is also the whole category of things that can be added to tea that make for wonderful gifts; honey or jams are always welcome.
5. Overthinking
Most important is not to overthink your gift. The person you are gifting will appreciate the gesture you are making and the thought behind this gift. They will love it as much as they love you. Find a clever and creative tea. We recommend our Mable's Rose Rooibos or the tropical fruity Mote Beach Tea. Find a tea with some meaning or be realistic, something that can easily be 'Regifted.'
Please visit www.LocalTeaCo.com or send us a note in the comments section, and we will help you select a tea.  And here is a post with 5 Things to Remember when Gifting Tea.
Thank you,
the tea team
Organic Red Berries
I just returned from a holiday in Bermuda (which was really fantastic!.  The heat and humidity greeting me on arriving back in Florida were hard to believe!  For those of you who are struggling with some high temps right now, and probably for the rest of summer here in Florida, let's cool off with some refreshing iced tea!
When we talk of iced tea, most people immediately think of black tea, but some great herbals or tisanes make refreshing, healthy beverages for all the family. We have some favorites at Local Tea Company, and I would like to share them with you during the coming weeks.
Organic Red Berries
Organic Red Berries is an all-natural blended Tisane or fruit infusion made from hibiscus flowers, elderberries, bilberries, grapes, and citrus peel. This tea has a distinct refreshing berry flavor and bright cherry liquor, which is perfect iced. Let's break down the list of ingredients and look at the benefits they can provide us.
Hibiscus Flowers
(Hibiscus sabdariffa)
A member of the mallow family, Hibiscus, brings a sweet mellow taste and harmony to this blend. Hibiscus has become very popular to blend with other fruits and flowers because of the beautiful color of the infused sepals. It has a cooling effect on the body and is high in Vitamin C, also having some calcium, niacin, riboflavin, and iron. In Folklore medicine, Hibiscus is said to reduce cholesterol and act as a mild diuretic.
Elderberry
(Sambuca nigra)
This is a wonderful fruit that strengthens your respiratory tract.  Elderberry helps to remove phlegm and mucous from the lungs and fights and reduces inflammation.  A strong respiratory system is your best defense against allergic reactions in the future.  Elderberry contains high amounts of Vitamin C, and A can be used as a gargle for throat and tonsil infections or soothing coughs and colds.  I collected Elderberries from the hedgerows as they make superb wine, and in fact, hot elderberry wine is actually an old English cold remedy.
Black Currants
(Ribes nigrum or 'black ribes')
The berry of this shrub, which is mainly found in Northern/Central Europe and Asia, is used for the astringent flavor.  It has very high antioxidant levels, especially Vitamin C.  It also features a rare nutrient called GMA or gammo linoleic acid.  This is the Omega 6 essential fatty acid.
This is a favorite flavor of mine.  Black currant juice was a very popular cordial during my childhood. The bush thrived in the English climate and became a huge Vitamin C source during World War 2.  Oranges were impossible to find. The popularity continued, and the sweet-tart taste is still enjoyed in jams, jellies, and desserts to this day.
Not as well known in the USA, this fruit was banned in early 1900 as the plant co-hosted a fungus attacking the pines.  Therefore potentially threatening the logging industry. The Federal ban was lifted in 2003, and black currants are now making a comeback in NY, Vermont, Connecticut, and Oregon.
Citrus Peel
(C. medica)
The peel of citrus fruit is bitter and not very appetizing when raw.  But adds a great taste and health benefits when dried and added to tea. The citrus peel contains vitamins, minerals, fiber, and powerful antioxidants that belong to a group of plant chemicals called flavonoids.  They have the potential to lower LDL cholesterol levels.
Rose Hip Peel
(Rosa canina)
From the Wild Dog Rose, which takes its name from its earliest use as a remedy for bites from 'mad' or 'wild' dogs.  Estimated to be more than 10,000 cultivated roses, the medicinal species are natives of Europe.  The Rosehips are reddish colored coverings that grow around the real fruits for protection, and for this reason, they are often called "false fruits." The nutrient value is as rich as their color.  They enhance the function of everything from your skin to your innermost being, containing an array of nutrients, vitamins, minerals, and anti-oxidants.
When preparing Organic Red Berries, use 1 teaspoon per 8oz serving. Heat the water until boiling and steep for anything up to 12 minutes. You may find that 3 minutes is as long as you require this tea to infuse.  The longer the tea infuses, the darker and stronger the liquor will become.  It will never have the bitterness you associate with over infused tea leaves; remember this is a Tisane. You can double the quantity of tea or half the water and pour over ice to serve iced.
At Local Tea Company, we serve this tea hot around the Christmas holidays.  It is really is delicious with a cinnamon stick added too.
Organic Red Berries is naturally caffeine-free and suitable for all ages.  This tea makes a great healthy, colorful drink for children and will make great ice pops too!  Try adding seltzer water and a slice of lime for a different twist, Hibiscus Spritzer. Let me know if you have a special creation using this blend.
Stay cool AND healthy with this amazing tea.
Cheers,
the TeaLady
More Bertha Palmer
Bertha Honore Palmer.  I hope you may already have taken advantage of the discount being offered this month on Bertha Palmer Centennial Tea at our redesigned web site, Local Tea Co.  If not, perhaps I can convince you otherwise by sharing a few details of Bertha's tea ingredients.
I love the taste of the herbs, perfectly blended with Rooibos tea.  But until I really researched them all that, I realized what an amazing combination and marriage they are.
Fennel
(Foeniculum vulgare) is a member of the carrot family.  The plant is tall and statuesque (Bertha!) with large glossy stems and light, feathery leaves. It blooms small yellow flowers that yield greenish-brown seeds with a licorice flavor.  Fennel is renowned for digestive disorders since it stimulates the secretion of digestive enzymes, calms the digestive tract, prevents spasms, and improves the absorption of nutrients. That is just for starters! Some other benefits are fluid retention, gum disorders, diuretic properties, which help fight urinary tract infections, and strength. It contains calcium, magnesium, manganese, zinc, iron, selenium, and Vitamins A, C, and E.
Licorice
(Glycyrrhiza glabra) A woody perennial which has a bright green stem and dark green oval leaves.  The flowers are shaped like peas.  The big taproot with long branch roots can spread to 3 feet.  Licorice is a tonic boost for the adrenal glands.  It produces our 'fight or flight' hormones to help cope with stress. Glycyrrhizin has anti-allergic and anti-inflammatory value, so it eases and soothes the respiratory tract and arthritic pain.  Licorice also helps in the stomach department, soothing indigestion and reducing acid secretions.  It contains Iron, magnesium, potassium, selenium, lecithin, calcium, and vitamins A, B, C, and E.
Lemon Verbena
Lippia citriodora) is an aromatic shrub with pale green leaves and pale purple flowers. It eases spasms, settles the stomach, fights indigestion and flatulence, reduces fevers, and is a stimulant for the skin. Lemon Verbena is excellent for flavor and synergy.
Cinnamon
(Cinnamon cassia) is a warm spice with a sweet, calming nature good for colds and chills, but antiseptic abilities will also help fight bacteria, viruses, fungal, and yeast infections. This is a powerful ingredient to have in any blend.
Peppermint
(Mentha piperita) There are more than 210 species of this aromatic plant, which will invigorate with one cut leaf. Menthol has an anesthetic effect on the stomach's nerve endings, helping with nausea, seasickness, and pains in the abdomen.  Peppermint will calm you all over!
All these beautiful herbs are blended with Rooibos tea (Aspalathus linearis), which is also an anti-spasmodic (and used in South Africa to soothe colic in children), along with essential daily minerals and vitamins too.
At Local Tea Company, we believe Rooibos is a cure to all ailments and feel that this formidable woman, Bertha Honore Palmer, would have been a huge fan of this perfectly blended, soothing tea.
Take a break and try some Bertha Palmer Centennial Tea and check out our Facebook page for more updated details of our Local Tea Journey activities.  Here is a post about Five Reasons you will Love Rooibos Tea.
Cheers,
the TeaLady
Harrogate Yorkshire Tea
You may be familiar with or have heard about Yorkshire Pudding, even Yorkshire Terriers, but did you know Yorkshire has a TEA?
Harrogate
It is immensely fitting that Harrogate, a small town in Yorkshire, North England, should have a tea named after. It would help if you now wondered why that might be so, and of course, I will tell you.
First, Harrogate is known for the quality of its water. Good water is, of course, the main ingredient in a good cuppa tea! Harrogate is home to many ancient wells, the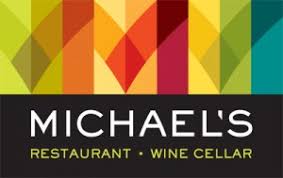 most famous being Tewit Well, discovered by Sir William Slingsby during the 1700s. Slingsby believed the water had powerful healing properties, able to cure just about anything.
The Wells
The wells became an attraction, and visitors flocked to 'take the waters' at Harrogate, turning the small town into a Spa destination. This, in turn, created a proliferation of tea shops, the most famous being Betty's. To this day, a town visit is not complete without stopping at Betty's for tea and some exceedingly good cakes. Tea served in Harrogate certainly has a delicious taste.
Second, and the most fitting reason Harrogate has a tea named after it is because this is my home town! This is where my love of tea and my tea journey first began. My mum could 'sup some tea' as they say in Yorkshire and as a family, we did plenty of tea drinking. There was not a single occasion that did not call for a cuppa, and all visitors to our home were welcomed with a good cup of tea and some homemade cake or biscuits.
I learned my tea-making skills at an early age, and my passion for tea has never wavered. In fact, it continues to grow. My life is very different now, but each new day starts with a cup of Harrogate tea, taking me back to those times in the Yorkshire town. Thanks, mum. This is certainly a special tea from a special town. Be sure to share Harrogate Yorkshire tea with all your visitors.
Yorkshire
At Local Coffee + Tea, our Harrogate Yorkshire Tea is a blend of Orange pekoe and Broken Orange pekoe tea from 3 growing regions in China, Kenya, and India. The style of this tea is blended to make a good strong brew with some astringency. You may like to steep your tea for 3 minutes or much longer. Of course, I drink the traditional Yorkshire way with milk. I also use some agave nectar, but it tastes great without—what a great way to start your day refreshed and full of Yorkshire energy.
Cheers,
the TeaLady
The Gift of Tea
At Local Tea Company, we have a great selection of tea to suit many different tastes. Some of our holiday favorites are listed at the end of this post with links to our online shop. Whatever your gift choice, I believe there are many extraordinary reasons to be excited about both giving and receiving TEA…
The anticipation of opening the packet and discovering the appearance of the leaf,
Inhaling the special aroma that loose tea releases,
Watching the magic of leaves dancing in the pot,
The delicious color and flavor in the cup,
Sitting down, letting go of all the stress in your body (which we seem to create in great quantities, especially at this time of the year!),
And finally, Life is too short to drink bad tea.
Gift Tea
Making tea is an act to be shared with someone special, presented to a group of friends, or enjoyed completely alone. I cannot think of any other item that is so simple, yet so complex, cost-effective, and enjoyable. You are also giving the gift of health and well being to your loved ones.  Here is a post with 5 Things to Remember when Gifting Tea.
If you have no tea lovers in your life, then give yourself the gift of tea. YOU deserve it!
Holiday Teas
Some of our holiday favorites include Chocolate Honeybush, Organic Red Berries, and Cochin Masala Chai. For a more relaxing tea, perfect for evenings, there is Organic Honeybush. Also, check out the "Celebrate Sarasota" gift deal, 4 herbal teas inspired by Local Treasures: Selby Gardens, Van Wezel, Ringling Museum, and Siesta Key Beach.
On behalf of all at Local Tea Company, I would like to wish all our tea followers a Very Merry Christmas and a TEArrific New Year. We appreciate your business and hope you continue to enjoy our teas in 2010.
No matter where you are or what you are planning to do during this special season, please make time to drink some tea and feel the benefits. I drink to you and yours.
Cheers and all the best to everyone.
Tea Lady
Think out of the Bag
You may have noticed our new mantra, "THINK OUT OF THE BAG." We have tried it on for a few weeks and think it may be time to provide some details about what we are trying to do at Local Tea Company.
During the course of a typical week, we sample teas to many visitors at Selby Gardens and the Downtown Farmer's Market here in Sarasota. We talk tea and find many tea drinkers thrilled to engage us with their favorite tea tales. Yes, we love our job.
It comes as no surprise that many people use teabags. But shocking is how many people have never tasted loose leaf tea. Sad to think so many people are missing out on the wonderfully unique experience of loose leaf tea.
And so, "THINK OUT OF THE BAG" our campaign to encourage people to choose loose leaf tea in place of tea in tired old bags. The subheading is, "Loose leaf tea is fresher, hipper, and just darn better for you." We intend to convert teabag users to loose leaf tea drinkers through tasting, educating, and advocating loose leaf tea one sip at a time.
There are several reasons to choose loose leaf over tea bag tea, and we offer them here. If you, our fellow tea lovers, have other reasons we failed to mention, please share…
TASTE
There is absolutely no comparison. Most bag tea is the lowest tea grade (dust or fannings) that comes out of the production area. There are some exceptions, but generally, the tea is very small particles and holds little flavor. Every step in the processing of loose leaf tea is designed to enhance the flavor and taste.
QUALITY
There are also some exceptions, and just because you buy loose leaf tea does not mean it will be of excellent quality. We and all of our fellow tea enthusiasts search for teas with exceptional freshness, quality, and taste, and you should too. We call this our "tea journey." Loose leaf tea allows you to examine, smell, listen, and sample for maximum quality.
VALUE
Despite what you may assume when first exploring the loose versus teabag conundrum, loose is more economical. Teabags are created for one-time use! Nearly all loose leaf tea varieties should be steeped at least twice, and some loose leaf teas can be steeped many more times. Work out the math, and you will be surprised how little loose-leaf costs you per cup.
SOCIAL
Loose leaf tea is perfect for brewing a pot of tea to share with others, the starting point for a meaningful conversation. Offering a cup of properly steeped loose leaf tea is a wonderfully kind gesture, hard for anyone to refuse.
ECO FRIENDLY
Just think how much packaging and bits of string you would save!
HEALTH BENEFITS
Whilst you may still gain some health benefits from tea bags, you will gain many more from loose leaf tea. My theory is that you will like the taste better and want to DRINK MORE, giving yourself the gift of good health.
Lastly, and for us, one of the most important reasons to drink loose leaf tea is the sheer enjoyment it brings into your life. Brewing a pot of tea for one is relaxing and contemplative, watching such majesty. Sharing a pot of tea with a friend is a nod to a more civilised era. The leaves gracefully dance in your pot and tantalize your taste buds with their fresh and fragrant bouquet.
Make time in your life for loose leaf tea and join Local Tea Company in helping all tea lovers to "THINK OUT OF THE BAG."
Cheers,
the tea lady